Power BI: the key companion for the CFO ?

Finance departments have become accustomed to using Excel to generate their reports, in addition to the information systems in place. Excel's modeling capabilities allow finance departments to present insightful analysis. However, the limits of Excel are well-known:
Data size limits
Underdeveloped collaborative functions
Few interactions with information systems
Power BI, the successor of Excel?
In response to these limitations, Microsoft launched Power BI, a powerful data analysis and visualization software. At first, this tool quickly triggered enthusiasm in the United States. Subsequently, the phenomenon spread like wildfire in French companies. The benefits of this software are numerous:
Connection to multiple data sources: csv files, SQL databases, webscraping …
Logic of non-alteration of the source data: better reliability of the data presented.
Data wrangling features: handling of format issues and missing data.
Variety and customization of graphic representations: charts, scatter plots, maps, scripts in R language …
Dynamic reports updated in real-time.
Dashboards adapted to all types of devices: computer, tablet, smartphone.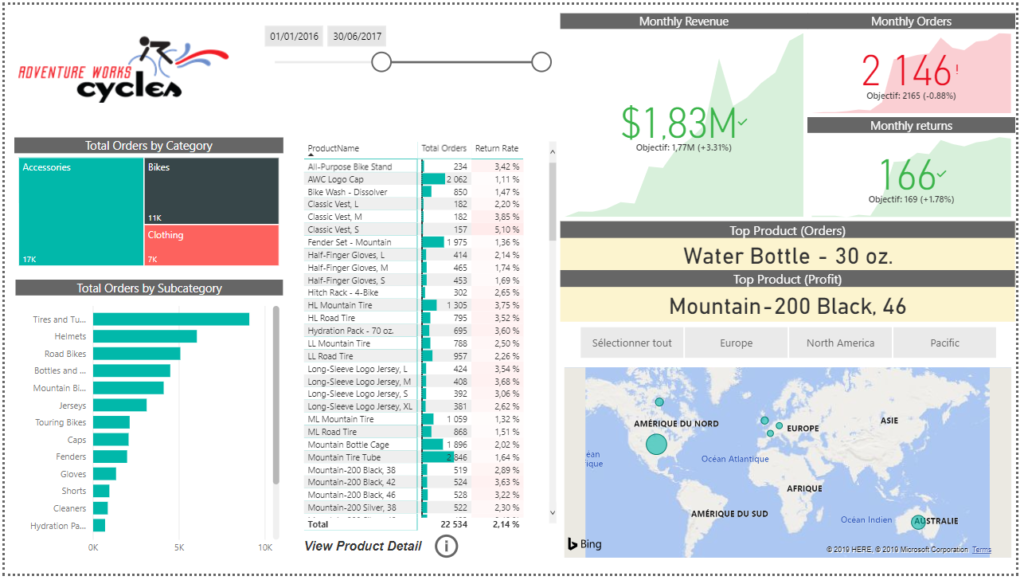 The testimony of a financial director, author of an article entitled Unleashing the Power of BI, corroborates these findings. He explains how Power BI has changed the way he produces and analyzes reports. It also details the productivity gains generated by the tool. However, Power BI should not merely be considered as a tool replacing Excel. The software is positioned rather as a complement to Excel, which will still last for a couple of years.
A new approach to reporting
However, the improved way of generating reports coming from a finance departement is not limited to the implementation of Power BI. Indeed, the support of the teams in place in the transition to the new software is critical. On the one hand, for the assimilation of the technical functionalities. And on the other hand, for the appropriation of a new way of thinking about reporting.
Contrary to popular belief, the tool is not reserved for large companies. The affordability of the solution allows small businesses to benefit from a business intelligence solution that improves their competitiveness. Therefore, why deprive yourself? With this in mind, we can assist you in setting up a business intelligence process through Power BI.